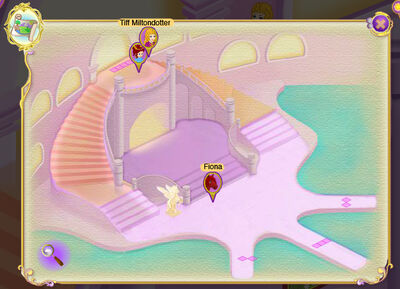 The Ballroom is an area in Bella Sara Adventures. Other than the two characters in the front room, it is purely an aesthetic location.
Characters
Tiff Miltondotter is a human who stands at the entrance to the Ballroom.
Fiona is on the lower floor. Her favourite food is hot chocolate.
Connected to
Fountain Room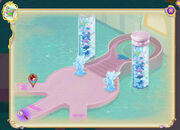 Resources: Fresh Water
Royal Room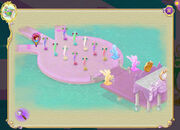 This room appears to be only for aesthetic purposes.
Garden Room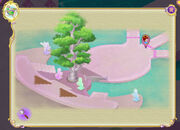 Resources: Dirt