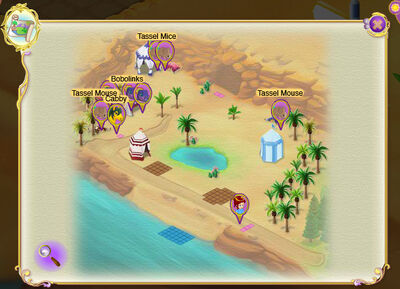 The Rose Valley is an area in Bella Sara Adventures.
Characters
Cabby is here and can take you to Petalhome.
Tassel Mice
There are four Tassel Mice in the north end of Rose Valley, one to the west, and one to the east.
Bobolinks
There are three Bobolinks to the northwest.
Resources
Dirt
Fresh Water
Clay
Connected to
Desert Cave